He says he's against it, but he has no choice.
In a few months, Mehmet will marry off his 16-year-old daughter.
"If school had been a possibility, then I would have chosen it," he says.
It smells like mold.
He points to the large green spots that spread across the ceiling and walls.
"Some of us are almost always sick, but this here is what we can afford," says Mehmet.
There are 21 people sharing this 4-room apartment in the Lebanese port city, Tripoli, just 2 hours' drive from the war in Syria – their original home that they have not seen for the last 3 years.
There was a time that Tripoli was one of the Mediterranean's most important ports. But then the civil war raged between 1975 and 1990, and the city has never really recovered from those 15 difficult years. The majority of the houses in the city today look like the building where the family lives. Colors flake along the crumbled cement of the houses' ammunition-scarred facades.
"We do not want to be here, but what can we do?" says Mehmet.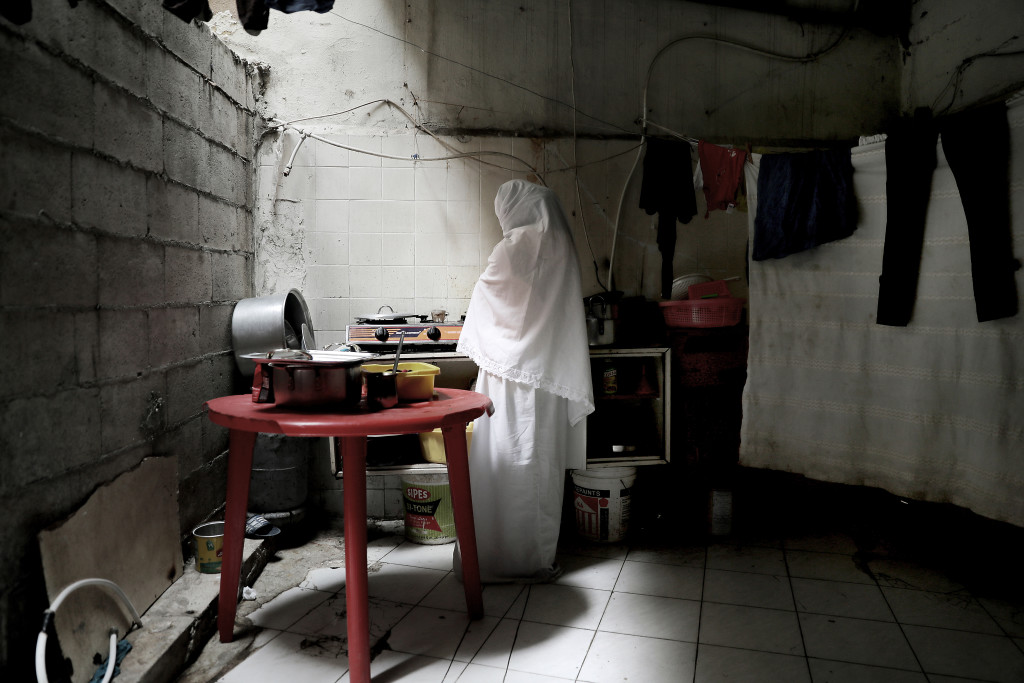 He has two wives and a total of 17 children. 12 of them are daughters. Home in Syria, providing for a family was not a concern. Now, when this man has left his home and his company for a life on the road, things are not so simple.
He is not proud of the solution he has chosen: to marry off his young daughters.
"Believe me when I say that I would not do it if I was really not forced to."
Nearly one in four Syrian refugee girls in Lebanon will be married off before their 18th birthdays. The numbers are almost as high in Jordan, too, where men from different countries buy child brides in refugee camps. Child marriage has tripled among the Syrian refugees in the 5 years since the war broke out.
Today, the average amount it costs to marry a girl is 22,500 krona, but Mehmet says that he has not been paid at all by the men who married his teenage daughters. Because he is so desperate to find someone who can take the burden of a child off his shoulders, it doesn't matter that they can't pay.
"The man who married my 13-year-old daughter lives here with us. He pays 660 krona to me in rent every month. That helps a little bit at least," Mehmet says.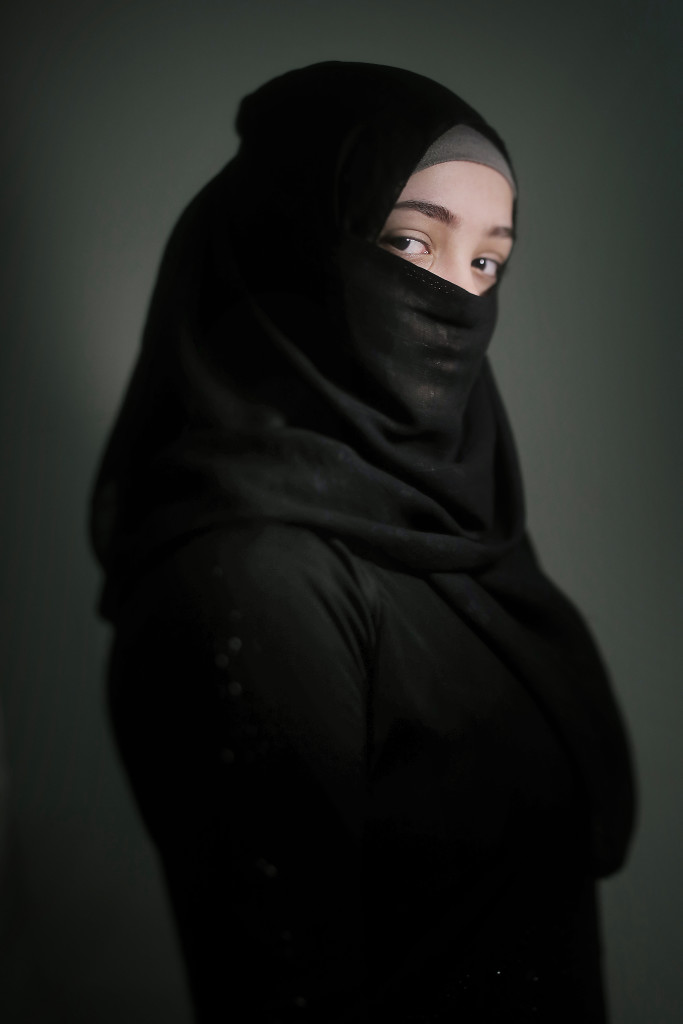 Next in line is his 16-year-old daughter, who is betrothed against her will to a man who is more than double her age. She begins to cry when she talks about the impending wedding. Her father shrugs his shoulders.
"No one wants his daughter to be put in this situation. Of course, it would be a better alternative to let her go to school, but that is not possible," he says.
The wedding will take place this summer.
TRANSLATION: Katie Dodd Syk
How you can help
The war in Syria is going on 5 years. This is nothing to celebrate, but something to acknowledge. The human suffering is enormous. Violence has forced over 6.5 million people to leave their homes in Syria. 4.8 million children, women, and men have sought refuge in neighboring countries. Half of them are children, and many are badly traumatized.
They need your help. You are necessary.
Here are a few organizations that are working with the war's victims. Here is how you can help:
UNICEF: https://unicef.se/ge-pengar/katastrofhjalp-till-syrien
UNHCR: www.fnflykting.se
Kvinna till Kvinna (Woman to Woman): http://kvinnatillkvinna.se/stod-oss/
#icare
4 years of war in Syria
One misses his bed. Another, her doll with the dark eyes. A third dreams himself back to a time when his pillow was not an enemy. The war in Syria has gone on for 5 years and more than 2 million children have fled, either within or outside of the country's borders. We tell their stories, from their perspectives.
The project collected 2 million krona for the refugee children. The reporting has received an award in the digital class of the European Newspaper Award and has been nominated for the European Press Prize for The Innovation Award category. Magnus Wennman has also won several photography prizes for the project, one of which was Portrait of the Year at the Annual Picture Gala this year.
Where the children sleep
They have left behind their friends, their homes, and their beds. Now, the children offer to show us where they sleep now, when everything that once was no longer exists. One of them is five-year-old Tamam. She is scared of her pillow. Every night when it is time to go to bed, the tears come. The air attacks in her hometown of Homs came most often at night and, despite the fact that she has slept elsewhere for two years, she still does not understand that it is not her pillow that is dangerous.
Magnus Wennman's reporting series "Where the children sleep" has spread throughout the world and has been published by a number of media houses. He has won several prizes and awards, such as the Award of Excellence in Pictures of the Year and third prize in the People category of the World Press Photo competition. Most recently, he took home 7 prizes in Picture of the Year, several of which were for "Where the children sleep."
Now the photographs will tour throughout Europe and the world for two years, and all proceeds will go to UNHCR.