The child brides
In the shadow of a five year war
They escaped one kind of hell – only to end up in another one.
Young Syrian girls that have managed to flee to Jordan and Lebanon are highly at risk of being forced to marry.
One in four Syrian girls will be a bride before her 18th birthday.
– I still hope somebody will rescue me, says 15 year old Taghride.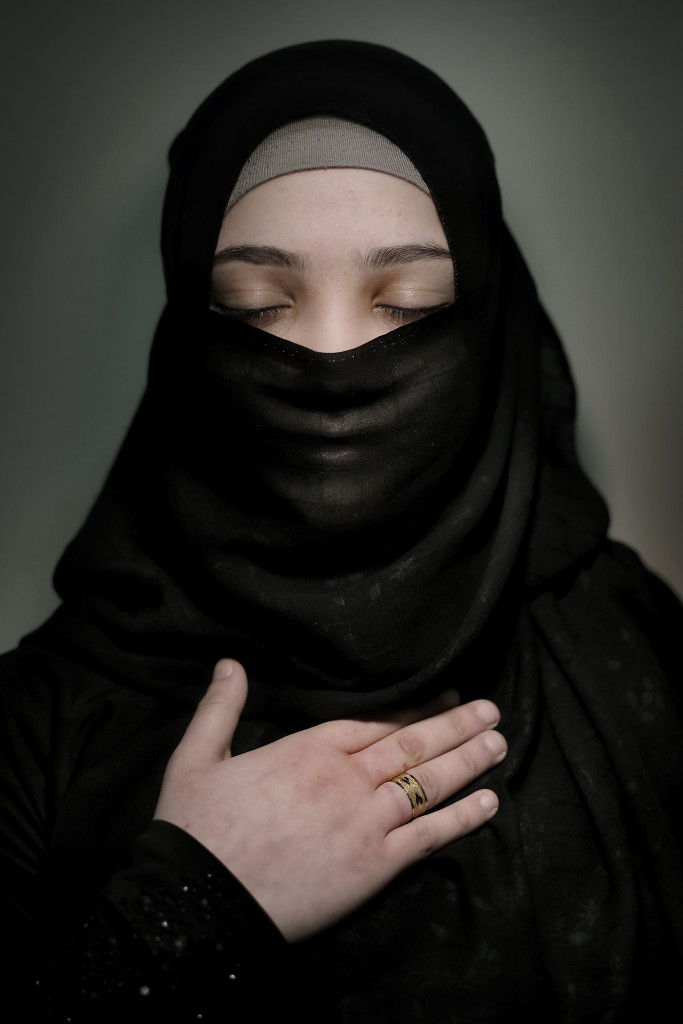 Taghride, 15
The man who I am going to marry is so ugly. He is fat and looks older than my father. I can't stand the thought that he is going to touch me, that he will be my husband. I cry often and beg my mother and father not to force me. This ring that he has given me, I want to tear it off all the time. Every time I touch it, I think about how my live is going to be over. I stopped going to school in sixth grade because of the war. They bombed my school, and we moved. I've never returned to a classroom, but I miss everything about it. I can only think how unfair it is – I've never asked for much in my life. I want there to be food on the table and I want to be able to go to school. But not even that is possible. I need someone who can save me from my family.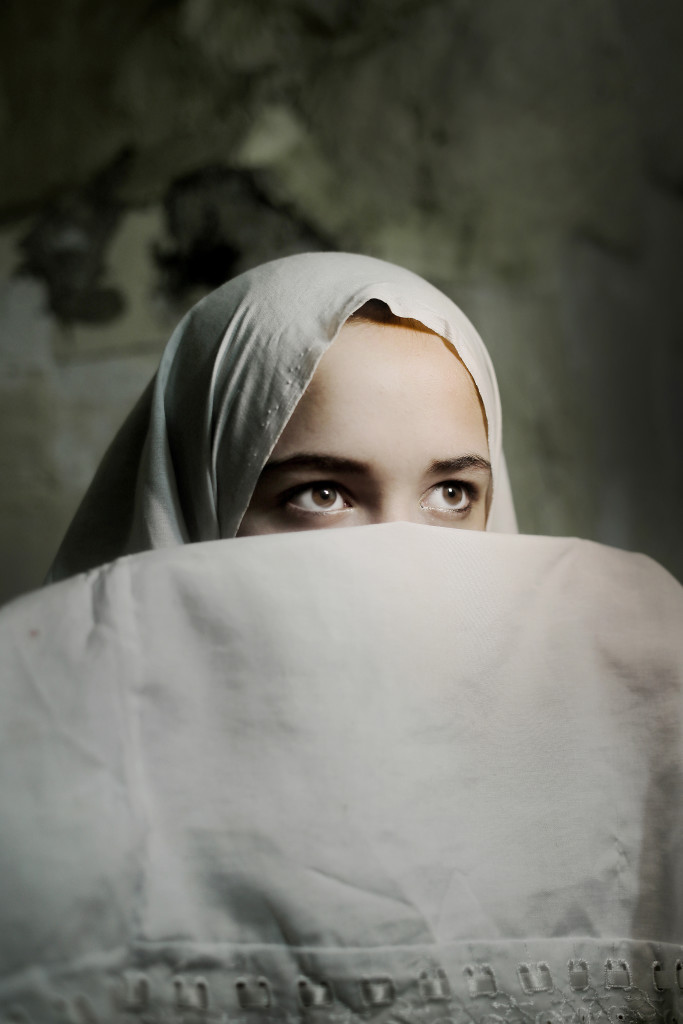 Mona, 14
He was 28 years old when I met him, and I was 13. I didn't know so much about what happened between a man and a woman. Before we got married, my mother told me that what happens in the bedroom is normal and that I should think so, that it was normal. First I was in shock. I was scared. But he was diplomatic. Now I've gotten used to what is going on, that he touches me. But it took some time. I miss school. I would love to go back to school. My dream is to be an airline stewardess. But I know my husband would never allow that. He says that now my role is to take care of our household. I have now simply accepted that this is how my life is going to be.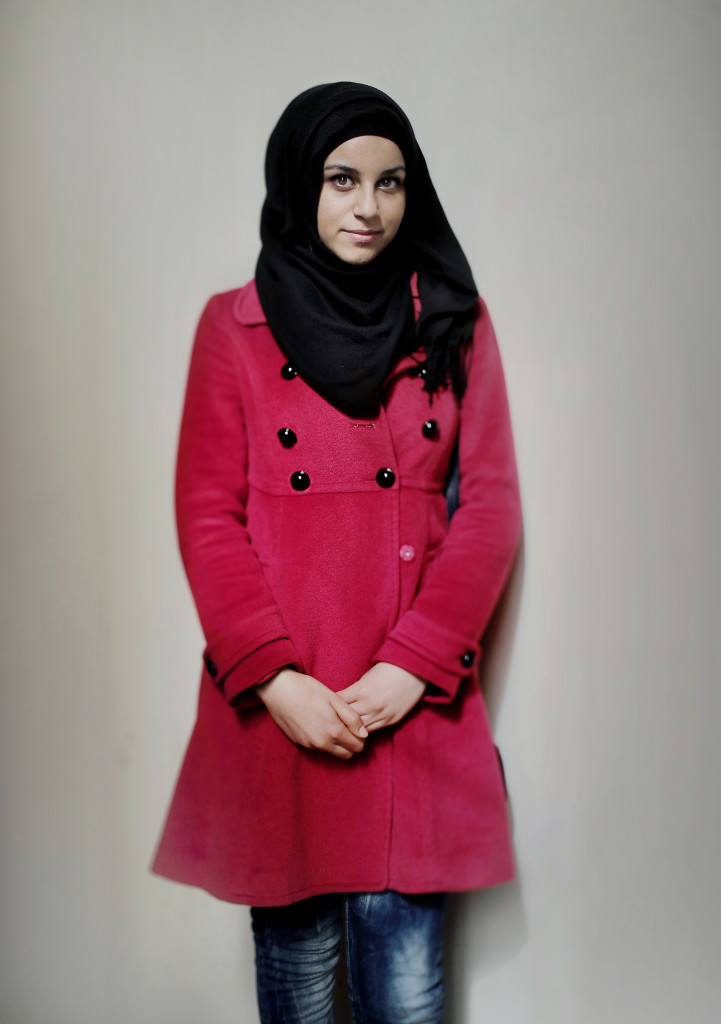 Darime, 16
We moved here from Homs 3 years ago. I was in seventh grade at home when the war became too intense and we were forced to move. I came here, but my mother is sick and no one can support us, so I could not start school. Instead, I got a job in a lingerie store. An older man came into the store and wanted to marry me. I said yes, thinking that he could help take care of me and my mother. But he became very jealous and angry and controlling, so I got myself out of it. I am glad that I didn't get to the point of marrying him.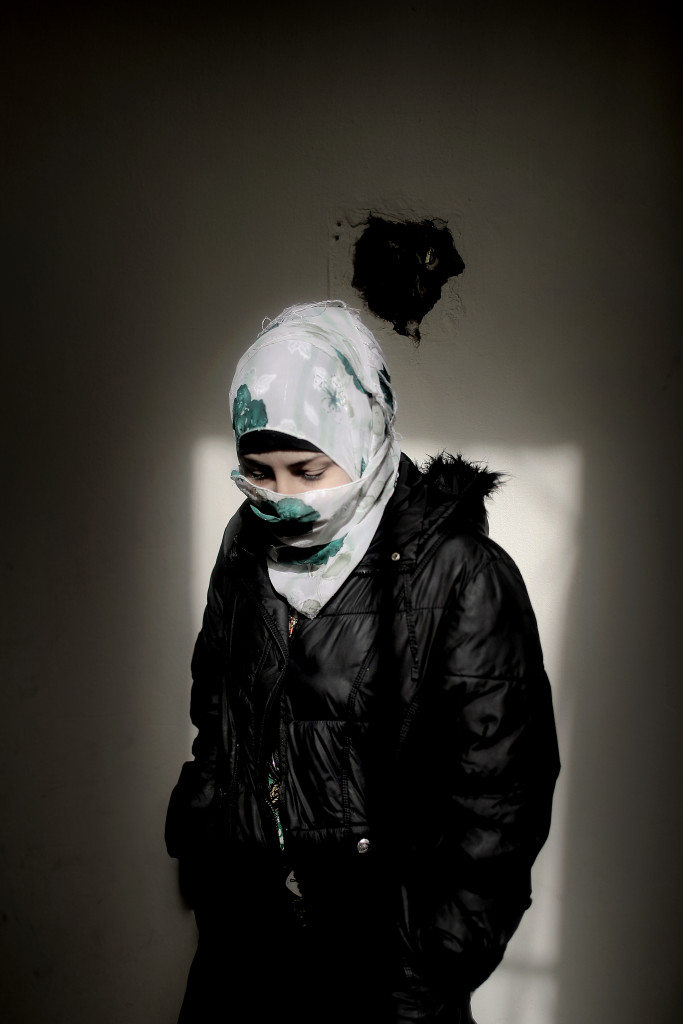 Ghazal, 15
I was 10 years old when the war broke out. After my school was bombed, myfather forbid us from leaving the house. We couldn't play; it was as if everything just stopped after fourth grade. A 25-year-old man has said that he wants to marry me. He teaches me to read and write. I am glad, I want to marry him. My father and my brother are in Germany and I think that he might be here instead of them. He is nice. He gives me pocket money almost every day so that I can buy small things. I hope that we will be able to get married soon.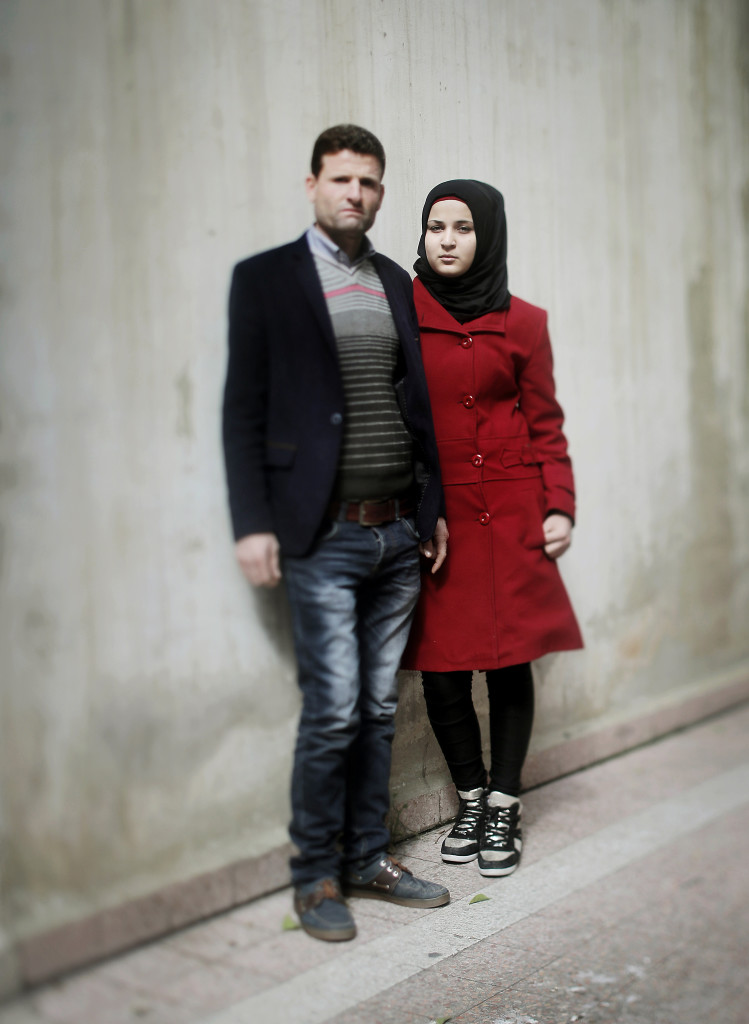 Meervat, 14
My father got $4,000 for me. I was 13 years old, and my husband was 22. On our wedding night, I was so scared that I shook. He noticed how I wedged myself into a corner to hide, so he let me be. The next day, his mother learned that we had not consummated the marriage. She began to scream that people would think he was not a real man and she forced us to do it. So it was not my husband who forced himself onto me, but rather his mather who forced him onto me. But she was still not satisfied. She started to hit me with a belt. I stayed for six months and tried to deal with it, but was mistreated so terribly that I ended up in the hospital. Then, my father took me home again. I dream of getting a divorce one day, but so far it has not happened.
TRANSLATION: Katie Dodd Syk
How you can help
The war in Syria is going on 5 years. This is nothing to celebrate, but something to acknowledge. The human suffering is enormous. Violence has forced over 6.5 million people to leave their homes in Syria. 4.8 million children, women, and men have sought refuge in neighboring countries. Half of them are children, and many are badly traumatized.
They need your help. You are necessary.
Here are a few organizations that are working with the war's victims. Here is how you can help:
UNICEF: https://unicef.se/ge-pengar/katastrofhjalp-till-syrien
UNHCR: www.fnflykting.se
Kvinna till Kvinna (Woman to Woman): http://kvinnatillkvinna.se/stod-oss/
#icare
4 years of war in Syria
One misses his bed. Another, her doll with the dark eyes. A third dreams himself back to a time when his pillow was not an enemy. The war in Syria has gone on for 5 years and more than 2 million children have fled, either within or outside of the country's borders. We tell their stories, from their perspectives.
The project collected 2 million krona for the refugee children. The reporting has received an award in the digital class of the European Newspaper Award and has been nominated for the European Press Prize for The Innovation Award category. Magnus Wennman has also won several photography prizes for the project, one of which was Portrait of the Year at the Annual Picture Gala this year.
Where the children sleep
They have left behind their friends, their homes, and their beds. Now, the children offer to show us where they sleep now, when everything that once was no longer exists. One of them is five-year-old Tamam. She is scared of her pillow. Every night when it is time to go to bed, the tears come. The air attacks in her hometown of Homs came most often at night and, despite the fact that she has slept elsewhere for two years, she still does not understand that it is not her pillow that is dangerous.
Magnus Wennman's reporting series "Where the children sleep" has spread throughout the world and has been published by a number of media houses. He has won several prizes and awards, such as the Award of Excellence in Pictures of the Year and third prize in the People category of the World Press Photo competition. Most recently, he took home 7 prizes in Picture of the Year, several of which were for "Where the children sleep."
Now the photographs will tour throughout Europe and the world for two years, and all proceeds will go to UNHCR.